Go From Idea To Finished Product In One Workflow
Affordable 3D CAD Software to bring your concept to completion. Cost effective, time saving and highly versatile system
Faster ROI to competing software

Our automated system reduces the need for extra manpower

One software from design to production Easy to learn – with an extensive manual and over 5 hours of video tutorials

The optional PYTHA 3D library contains over 25,000 hardware elements such as BLUM, HETTICH and HAFELE which makes the design of individual and standard models faster

Cut unwanted costs. Software planning reduces human errors from 30% to 5%*
* Actual case study

PYTHA is able to handle complex designs with ease

Adapts to any type of machine brands

PYTHA is able to plot, generate parts list and program your machines for you

Highly integrated system for all your tasks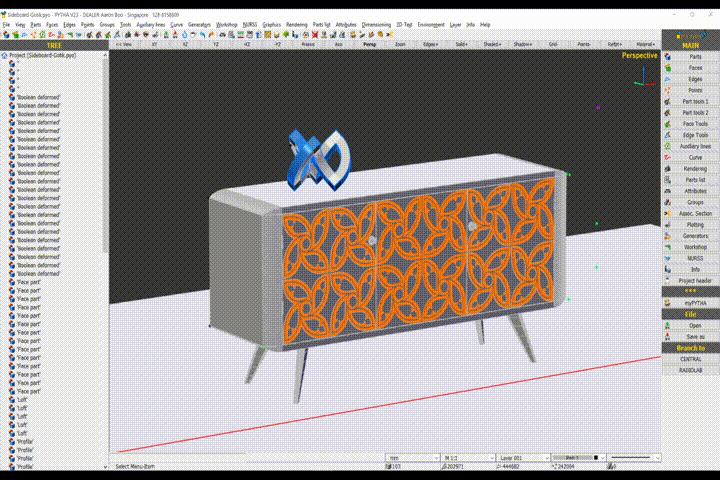 Real Time Presentation

Animation

Photo-realistic Images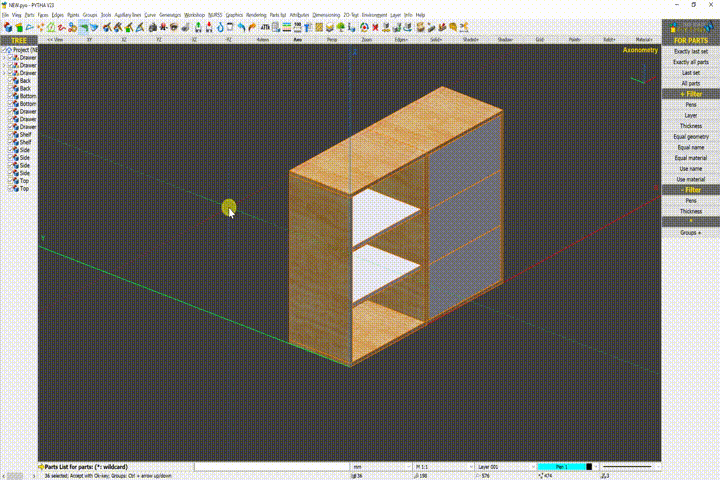 Generate bill of materials instantly

Able to export estimation software and panel saw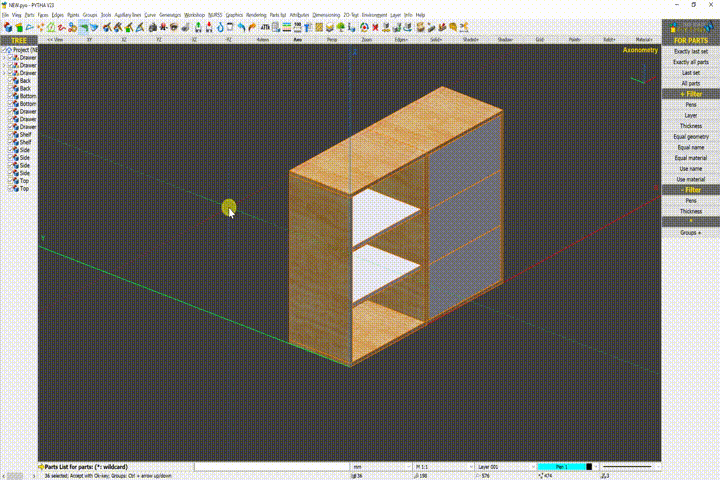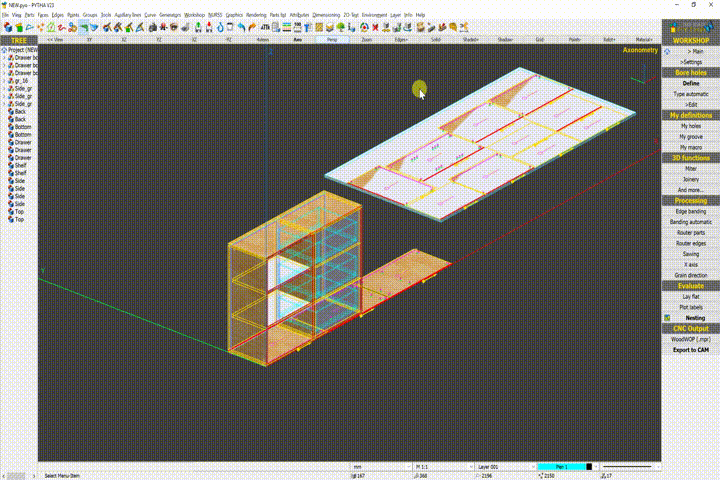 Plotting of shop and assembly drawings

Elevation and section view at a click
Export to all CNC machine brands

Integrated nesting solution Boost Your Productivity By Up To 30% With PYTHA
The key to PYTHA's competitive advantage is that it compiles and compounds learnings, and effectively minimizes human error, as well as traditional manual labour involved in the entire design and architecture workflow.
Where traditional furniture design & architecture can take up to 20 man days on drafts, 8 on design and revisions, 6 days on drawings, 2 days on production, and 3 days on assembly and rectification, PYTHA achieves above and beyond, in half the time.
In addition, customers in Singapore can enjoy 70% subsidy from the government. Download our brochure to find out more.
Download
I love using PYTHA, as the program is clearly structured and you can get to your functions with only a few clicks. It is my pleasure to recommend the software to others!

Marco Müller

Holzmanufaktur Rottweil GmbH, Germany